Other Icon Packs
---
Notion Prism Icons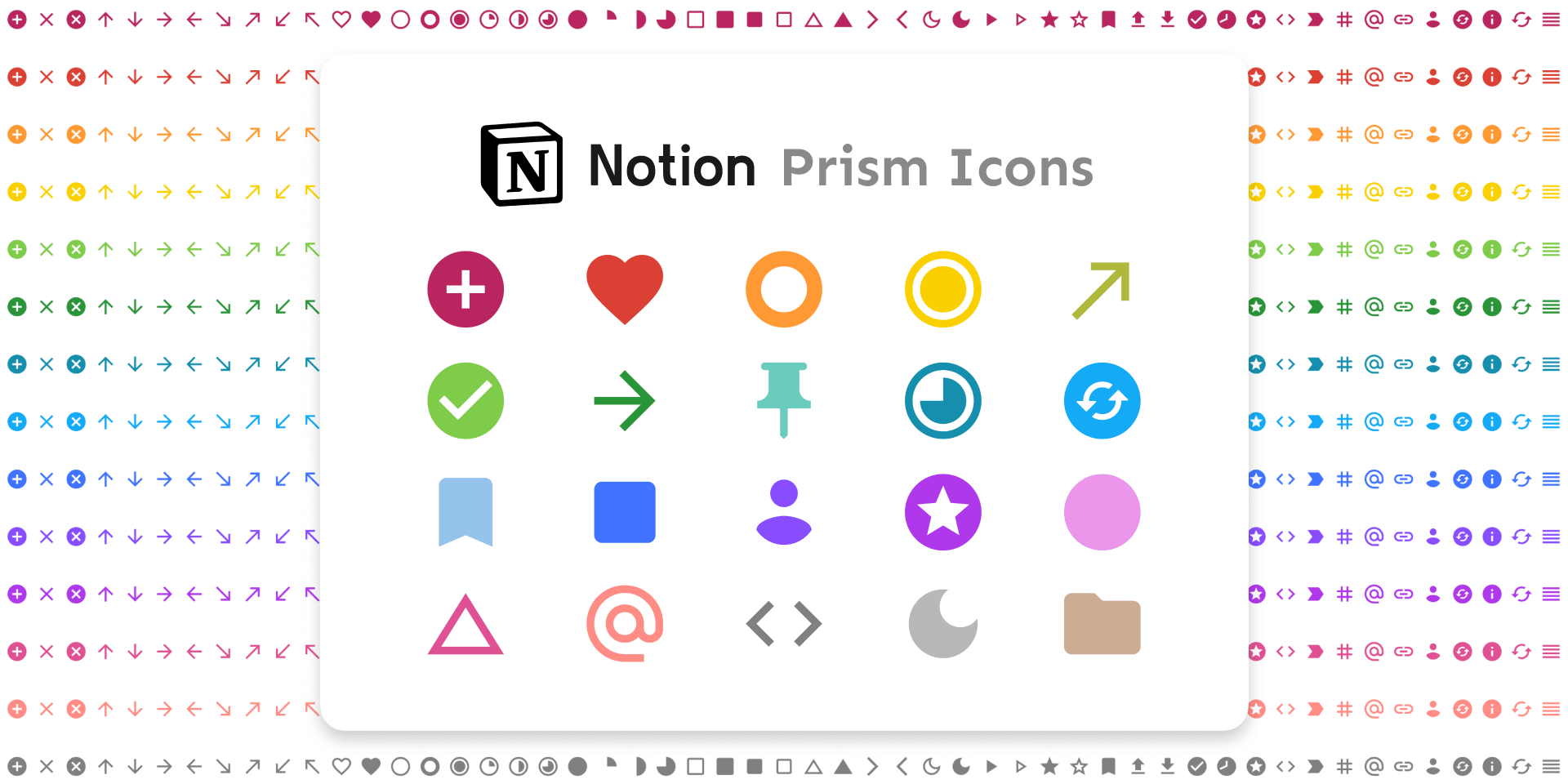 The only icon pack you will ever need. The pack contains 1220 icons. A single icon is available in 20 Different Colors. The icons are Dark Mode Compatible.
---
Notion Palette Icons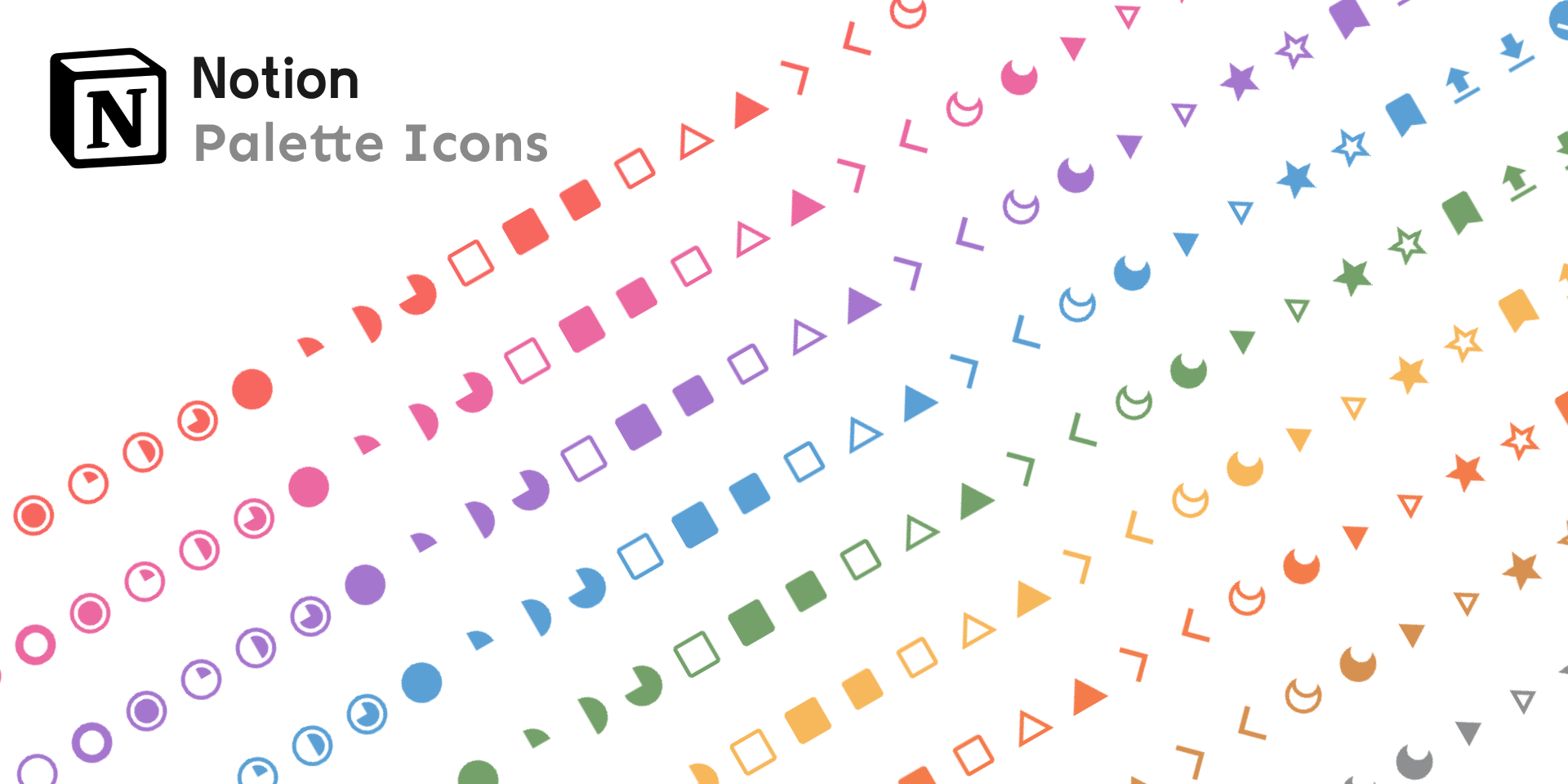 A simple icon pack that matches your workspace, contains 549 icons in 9 Different Colors and is Dark Mode Compatible
---
Notion Icons 4.0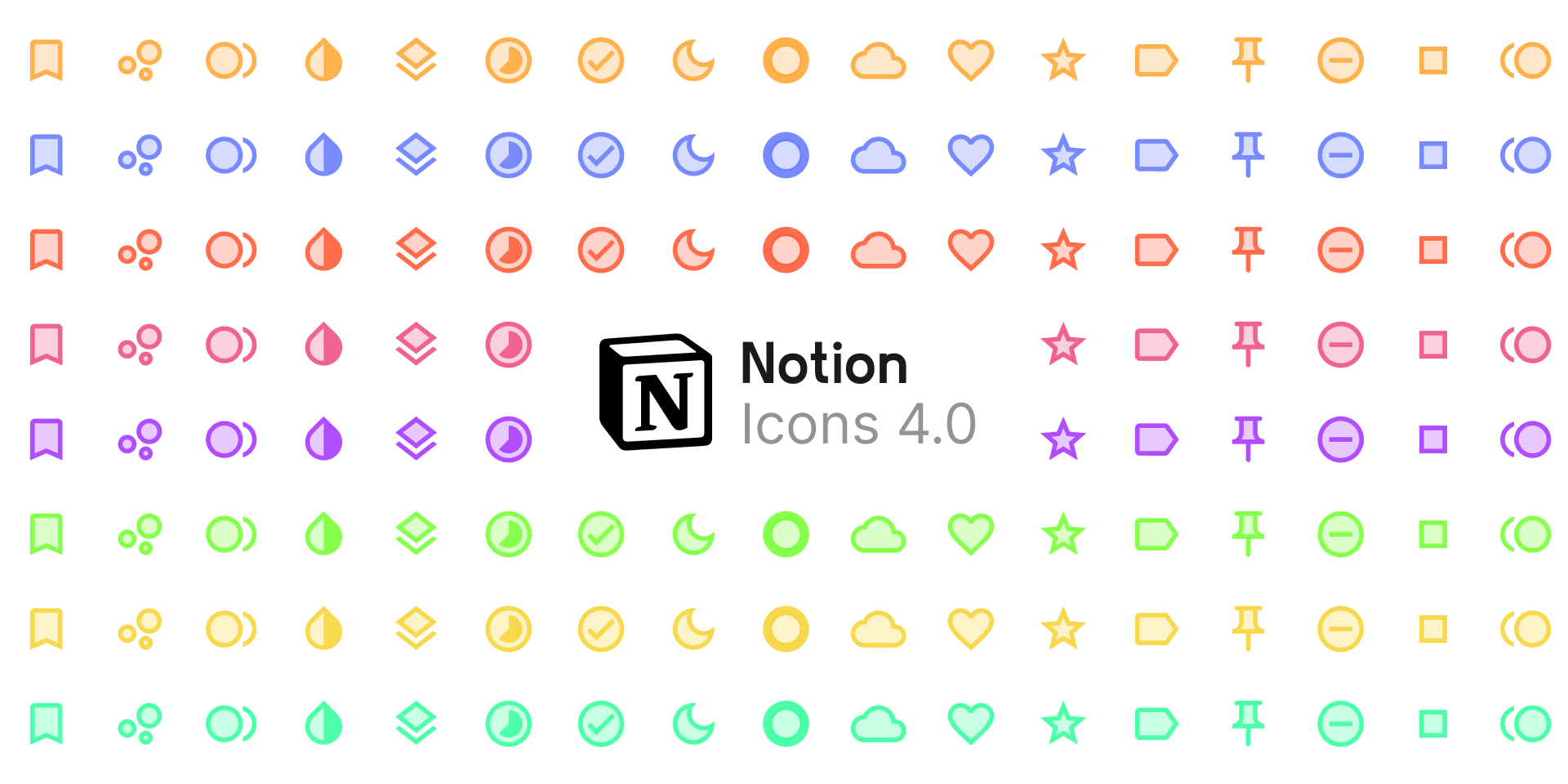 This is a modified version of my Notion Icons 2.0 pack. This pack is a minimal version of that pack. The pack contains 272 icons. As always, it supports both light and dark modes.